NEW!

Maternal Mental Health Intensive Online: Bundle
16 Hours, 16 CE Credits | 8 Hours for Perinatal Mood & Anxiety Disorders + 8 Hours for Perinatal Loss & Grief
(Our Perinatal Loss & Grief course is approved for 5 CE credits for Mental Health Counselors)
If you are a social worker, a mental health counselor, doula, or other mental health professional currently practicing or just entering clinical practice, consider this training to help you update your knowledge base about Perinatal Mood and Anxiety Disorders and Perinatal Loss and Grief and bereavement relating to perinatal loss. This will help you build your practice and push your career forward.


As a mental health professional, it's very likely you will treat clients who face mental health challenges such as postpartum depression and anxiety during their reproductive years and who need specialized treatment to cope and move forward successfully.
Seleni's MMHI Training Bundle is approved by Postpartum Support International as an alternate pre-requisite training in the 3-step Certification in Perinatal Mental Health.

This activity is co-sponsored by Postpartum Support International and the Seleni Institute. Postpartum Support International is approved by the American Psychological Association to offer continuing education for psychologists. Postpartum Support International maintains responsibility for the program and its content.

Seleni Psychology Counseling and Support, PLLC is recognized by the New York State Education Department's State Board for Social Work as an approved provider of continuing education for licensed social workers #SW-0477.

Seleni Psychology Counseling and Support, PLLC has been approved by the National Board of Certified Counselors (NBCC) as an Approved Continuing Education Provider, ACEP No. 6950. Seleni Psychology Counseling and Support is solely responsible for all aspects of the programs.
This program is approved by the National Association of Social Workers (Approval # 886720276-7666 and 886720276-3348) for Social Work continuing education contact hours.
This continuing education training can be utilized for DONA International recertification requirements and is approved for 16 CEUs for doulas.
Seleni Psychology Counseling and Support, PLLC is recognized by the New York State Education Department's State Board for Psychology as an approved provider of continuing education for licensed psychologists #PSY-0095.
Enroll now!
Courses in this Bundle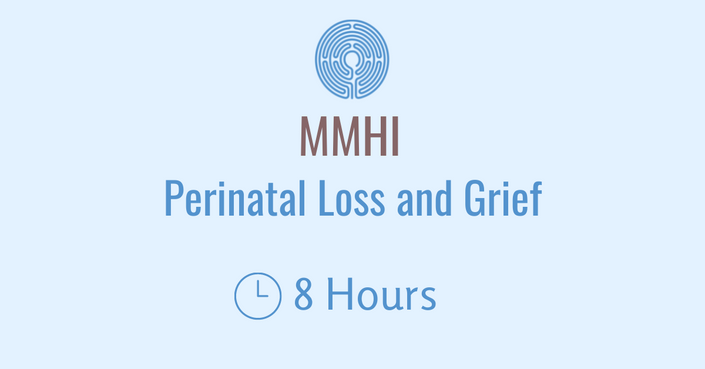 The Maternal Mental Health Intensive Online: Perinatal Loss & Grief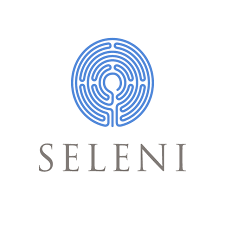 $395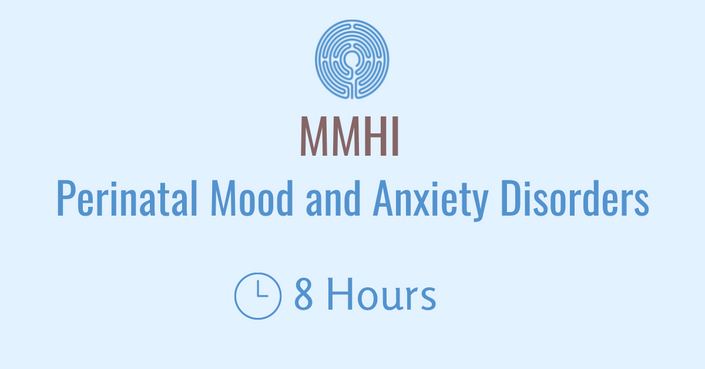 Maternal Mental Health Intensive Online: Perinatal Mood & Anxiety Disorders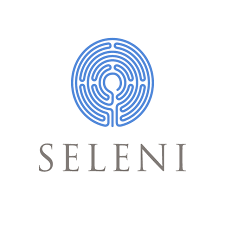 $395
Original Price: $790
Christiane Manzella, PhD
Lead Instructor & Senior Psychologist
Dr. Manzella possesses extensive experience as a clinician providing psychotherapy and supervision and as a professor of psychology at New York University.

Dr. Manzella's focus at Seleni is to provide clinical care and to provide training and supervision, especially around grief and bereavement, her specialty. She is an empathic clinician, helping women, men, and families navigate the complex terrain of grief related to perinatal loss, manage the unique issues associated fertility challenges, and move through the challenges of recovering from perinatal mood and anxiety disorders. Dr. Manzella is also an expert on the relationship between loss and trauma. She continues to use and teach mindfulness-based clinical interventions, including those she developed through her research and teaching as an international consultant on managing loss and trauma.  

Dr. Manzella earned both her master's degree in clinical psychology and doctorate in counseling psychology from New York University.

Dr. Manzella has also completed postdoctoral training and has carried out research related to grief, bereavement and trauma. She has also completed postdoctoral trainings at Postpartum Support International, the Postpartum Stress Center, and the Beck Institute for Cognitive Therapy.
David Hein, LMSW
Psychotherapist
David brings an analytically informed approach to his work with individuals and couples navigating such life transitions as pregnancy and parenthood.

Originally from the Midwest, David received his degree in social work from New York University and has completed psychoanalytic psychotherapy training through the Contemporary Freudian Society. In addition to his work as a clinician, David is an active volunteer with the SPRING project which promotes education and affordable treatment of Perinatal Mood and Anxiety Disorders in the New York City and Washington DC areas.
Ann Simmons, PhD, LCSW
Psychotherapist
Dr. Simmons has more than 20 years of clinical experience. As a psychoanalyst and psychotherapist, she focuses on how women experience their own bodies and emotional lives before, during, and after pregnancy. She believes that the many different, and often confusing, feelings around pregnancy deserve to be explored, and that some feelings, such as depression, may be unexpected. In therapy, a woman can more easily understand and overcome frightening and confusing feelings as well as more freely celebrate her condition. Also, in the unfortunate case of pregnancy loss, Dr. Simmons has expertise helping clients manage grief and mourning.

Dr. Simmons recently returned to New York after more than 10 years in St. Louis, Missouri. As a faculty member at the St. Louis Psychoanalytic Institute, she taught a variety of courses in the adult psychoanalytic training program and was part of the clinic and practicum program there. She received her doctorate in comparative literature from the CUNY Graduate Center in New York and earned her MSW from New York University. She has trained at both IPTAR in New York and at the St. Louis Psychoanalytic Institute.
Venus Mahmoodi, PhD, LP
Psychologist
Venus Mahmoodi, PhD, LP, specializes in maternal mental health during the perinatal period. She treats patients with a wide range of mental health challenges, including anxiety, depression, post-traumatic stress, psychotic disorders, and emotional dysregulation from various conditions.

Dr. Mahmoodi takes an integrative approach, incorporating psychodynamic relational work with cognitive and dialectical behavioral therapies. Her diverse clinical and diagnostic expertise ranges from working with refugees and torture survivors to veterans and perinatal women.

Dr. Mahmoodi completed her PhD in clinical psychology at Palo Alto University and her predoctoral internship at Mount Sinai Beth Israel. Through a unique collaboration between Stanford and Palo Alto Universities, she completed an emphasis in women's mental health. Coursework and research examined the role of endogenous hormones on mental health throughout women's life cycle. She also completed specialized training through Postpartum Support International on screening and treating PMADs.
What people say about our course:
"I liked the self-paced nature and the clean look. I also appreciated the multimodal learning and quizzes along the way to consolidate learning. Lastly, I really appreciated case examples." Jules, Grad Student & Training Graduate
"This was genuinely the most valuable training that I have taken, and I look forward to taking more in the future and to continuing my relationship with Seleni." Sara, Psychologist & Training Graduate
"The instructors provided information clearly, using evidence-based skills. Instructors integrated case examples, which were helpful to learning and enhanced understanding. All topics were relevant and applicable to my work." George, Social Worker & Training Graduate
Bundle and save
Bundle Perinatal Mood & Anxiety Disorders with Perinatal Loss & Grief and save $191!


$790
$599
Purchase Bundle
Frequently Asked Questions
When does the course start and finish?
The course starts now and never ends! It is a completely self-paced online course - you decide when you start and when you finish.
How long do I have access to the course?
After enrolling, you will have access to this course for 1 year - across any and all devices you own.
Is there a way for me to permanently save any course materials offline, for reference in my future practice, and so that I can study for the final exam?
In your course's "What You Can Expect from this Course" portion, you'll find a section titled Supporting Materials which includes all applicable downloadable materials for the course, such as powerpoint slides, original readings, worksheets, and handouts.
I can't log into my account at training.seleni.org.
First, verify that you are trying to log in with the same email address you used to purchase and enroll in your course. If you have confirmed that you are using the correct email address and still can't log in, try resetting your password with this link: https://sso.teachable.com/secure/136076/users/password/new If you can't access the account after following these steps, please email us at
[email protected]
and we will help you fix the issue.
I can't advance to the next lesson.
In order to uphold the learning standards for the professional organizations that have approved Seleni's curricula, our courses require course compliance. This means that: -When you first take the course, you have to complete the lessons in the order that they appear. Once you have finished the course, you can jump between lessons as you like, in any order. -Similarly, you are required to complete the short quiz at the end of each section before you proceed to the next. -Make sure to always click "Complete and Continue" when you complete a lesson, or you will not be able to advance to the next. -Teachable tracks video watching, and requires that users watch 90% of a video before it is considered completed. If you find yourself unable to advance, make sure you have watched the lesson's video completely - it is easy to accidentally skip over a few minutes here and there, but Teachable picks up on when the window playing the video is minimized, or you fast forward! https://support.teachable.com/hc/en-us/articles/360022403191
I'm having technical issues loading the online course materials and streaming the video.
Our learning platform, Teachable, has a great collection of resources for troubleshooting common technical issues that may come up, and a highly responsive customer care team. The majority of technical issues when using Teachable can be resolved by updating your browser, resetting your internet connection, or refreshing the page! Some helpful support articles: https://support.teachable.com/hc/en-us/articles/115000115971-Common-Technical-Issues-Troubleshooting https://support.teachable.com/hc/en-us/articles/360050556251
I scored less than 80% on my final exam and need to retake it.
No problem! Please send an email to
[email protected]
that includes the name of the course you are referring to and the email address associated with your student account on Teachable.
How will I receive my continuing education credits?
Upon successful completion of the course curriculum and final exam, you'll receive an email with a mandatory course evaluation. This evaluation includes the request form for your certificate. This will be processed within two business weeks of the course evaluation submission, and you will receive your certificate via email.
I completed the course, why haven't I received my certificate?
We issue certificates within two business weeks of receiving your course evaluation, not within two business weeks of exam completion. Make sure you completed and submitted the course evaluation form that you received in your email after you passed your exam. You might also want to check your spam folder.