NEW!

Maternal Preoccupation Influenced by Perinatal Loss: Free Lesson for Professionals!
Free access to an evidence-based, expert-led lesson on Maternal Preoccupation Influenced by Perinatal Loss
While our world faces an unprecedented crisis, the vulnerable among us feel the effects most acutely. As a mental health professional, it's very likely that your clients in the perinatal population are facing increased emotional challenges, whether they are pregnant, trying to conceive, grieving a loss, or simply navigating the challenges of new parenthood in an uncertain world.
This free lesson is an excerpt from the Seleni Institute's signature online course, the Maternal Mental Health Intensive. You will learn about maternal preoccupation and internal representations influenced by loss during the perinatal timeframe and in subsequent pregnancies. In recognition of National Grief Awareness Day on August 30, Seleni offers this resource to those who are supporting individuals coping with loss and grief.
Certificates
Participants who complete this free lesson are not eligible for a certificate of completion. To take the certificate course, you will need to purchase access to the full Maternal Mental Health Intensive online training. Learn more about how training with Seleni will build your practice and push your career forward.
About Your Instructor
Dr. Christiane Manzella's focus at Seleni is to provide clinical care and to provide training and supervision, especially around grief and bereavement, her specialty. She is an empathic clinician, helping women, men, and families navigate the complex terrain of grief related to perinatal loss, manage the unique issues associated fertility challenges, and move through the challenges of recovering from perinatal mood and anxiety disorders. Dr. Manzella is also an expert on the relationship between loss and trauma. She continues to use and teach mindfulness-based clinical interventions, including those she developed through her research and teaching as an international consultant on managing loss and trauma.
Your Instructor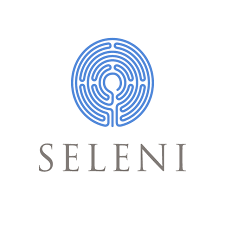 The Seleni Institute is a global non profit that treats, trains, supports, and advocates to improve the emotional health of individuals and their families during the reproductive years.
Course Curriculum
Overview of Maternal Preoccupation and Internal Representations Influenced by Perinatal Loss: Free Lesson for Professionals!
Available in days
days after you enroll
Get started now and make a difference in your patients' lives!